SqlDBM for project managers
Make your projects transparent
for better team engagement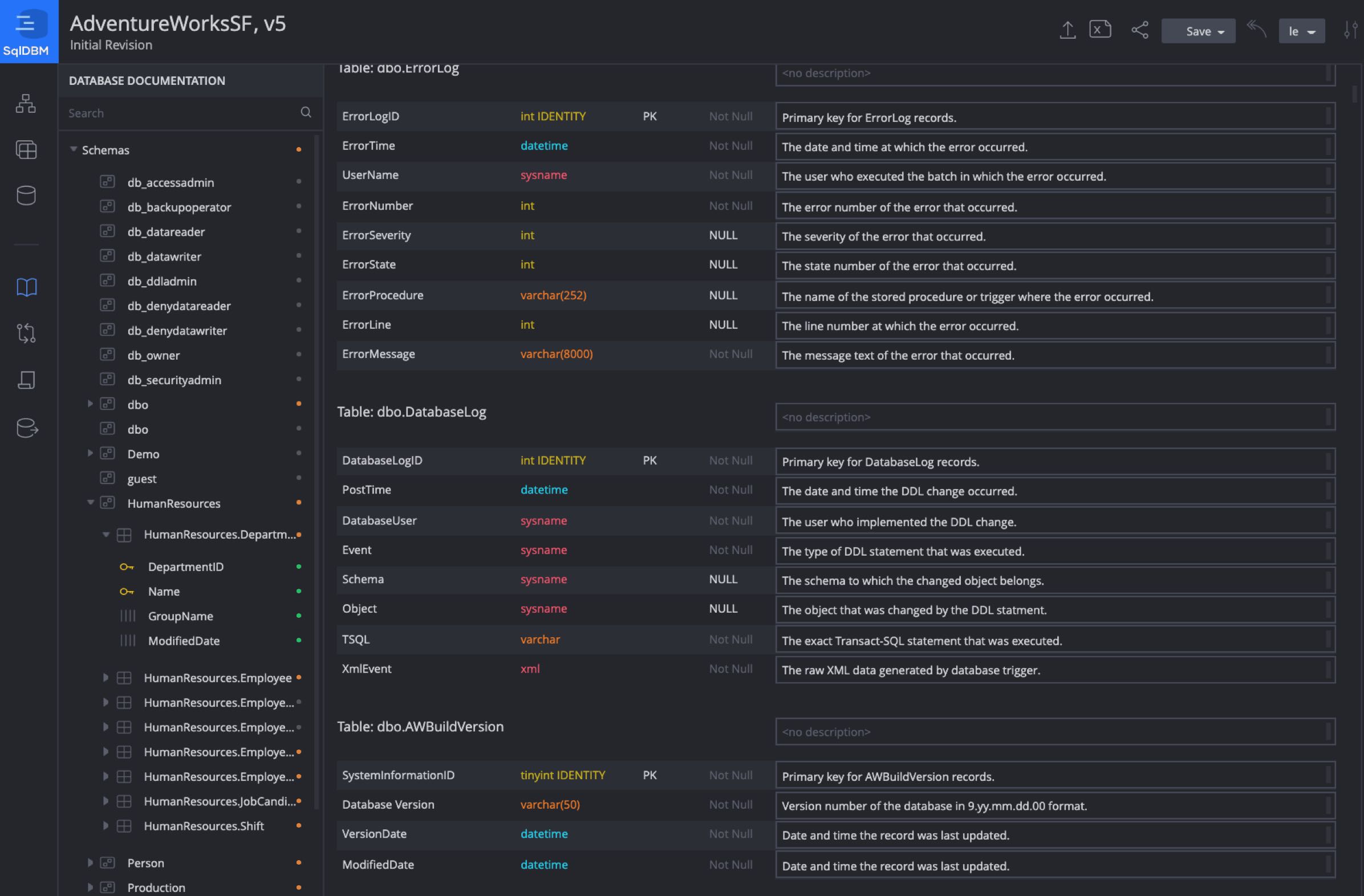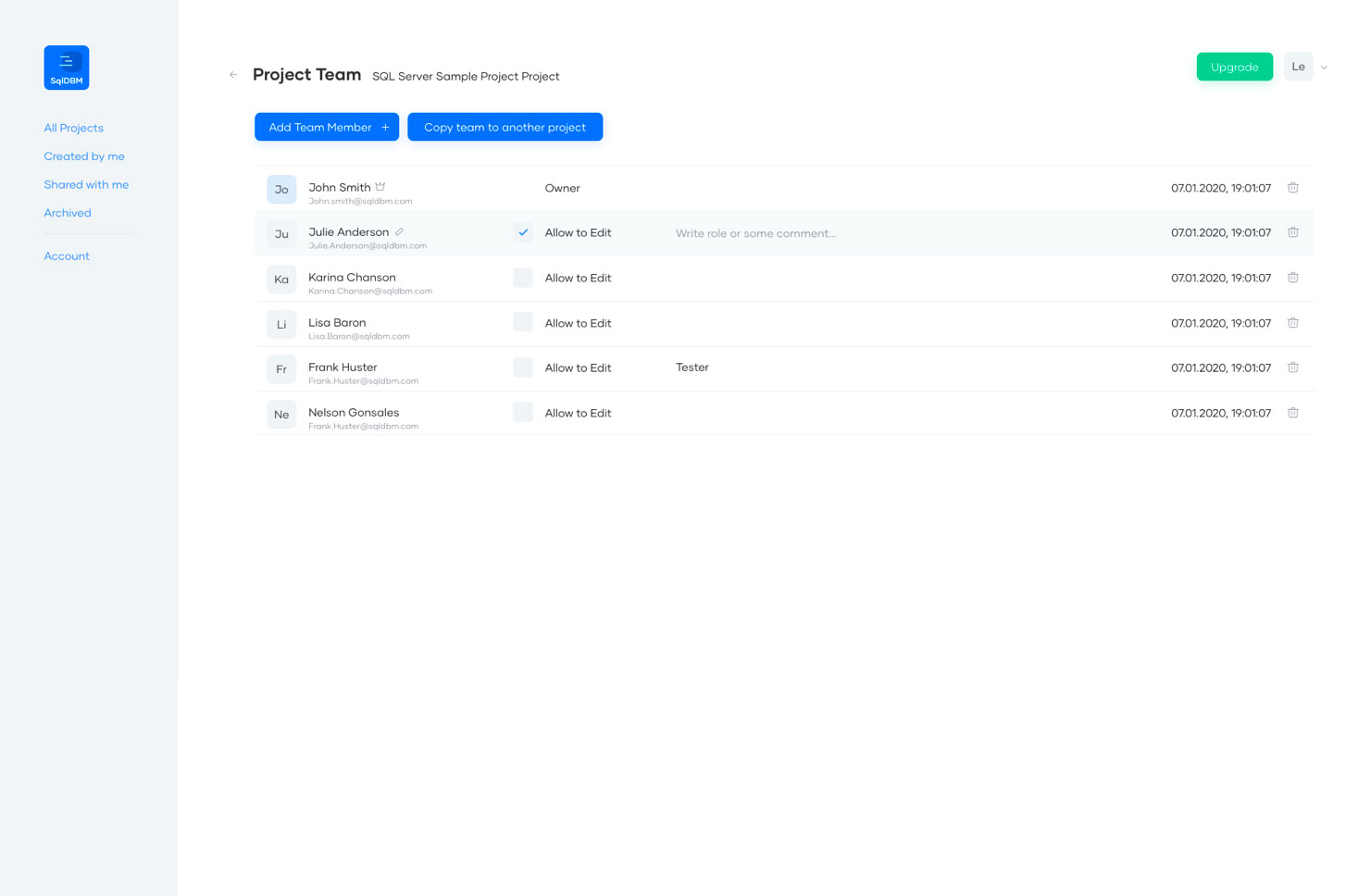 Collaborate with your team
Work remotely with your team and stakeholders on the same project. Keep a geographically dispersed team collaborating and always in sync.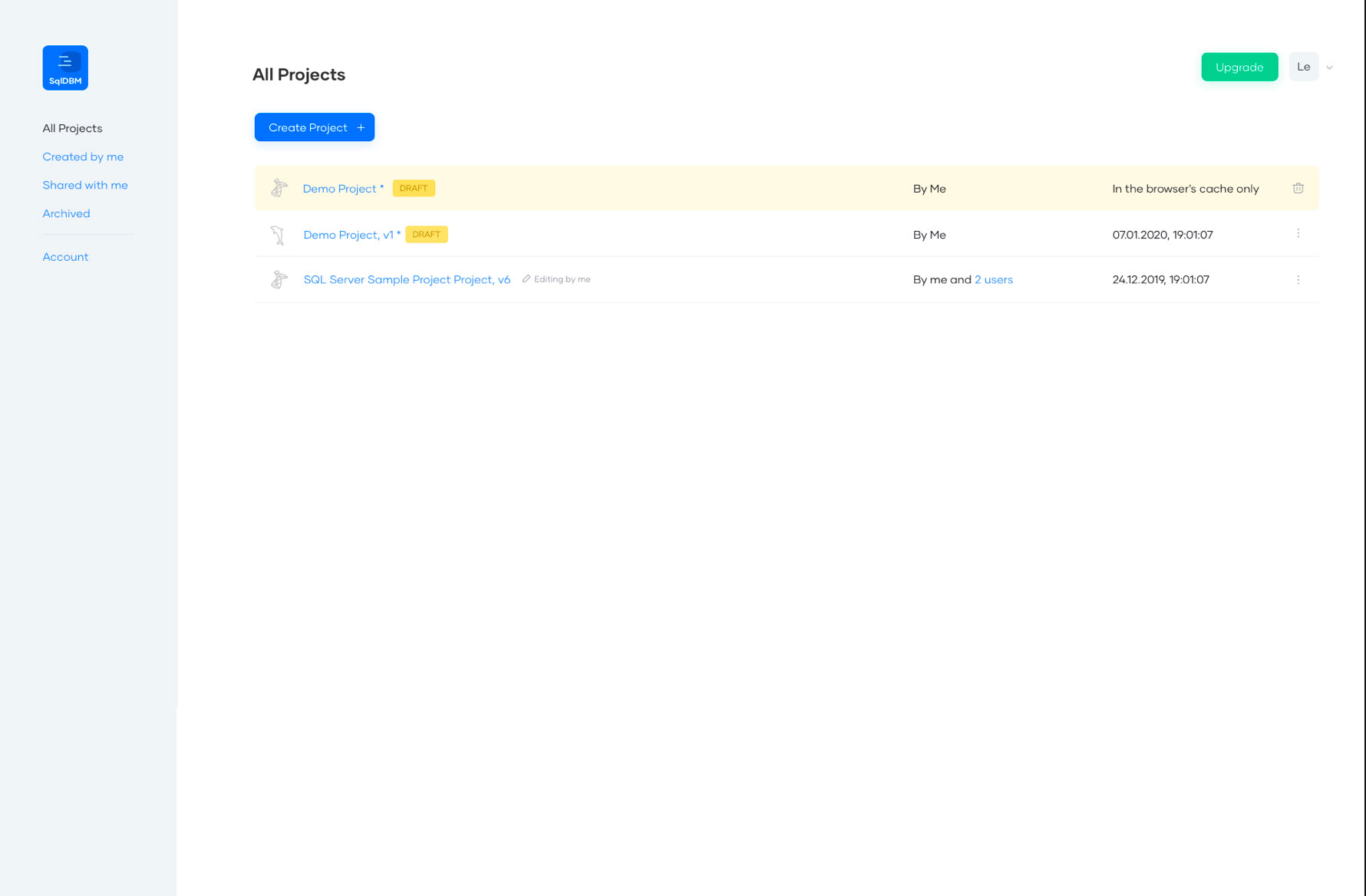 All projects are always at hand
Use SqlDBM to create a physical model or ERD of your database, then create your actual database using the model, including all database objects – tables and their attendant columns and relationships, indexes and constraints. Alternatively, simply click to generate the necessary SQL statements that will create your database, and save these statements to create your database at a later point. No database credentials are required for this.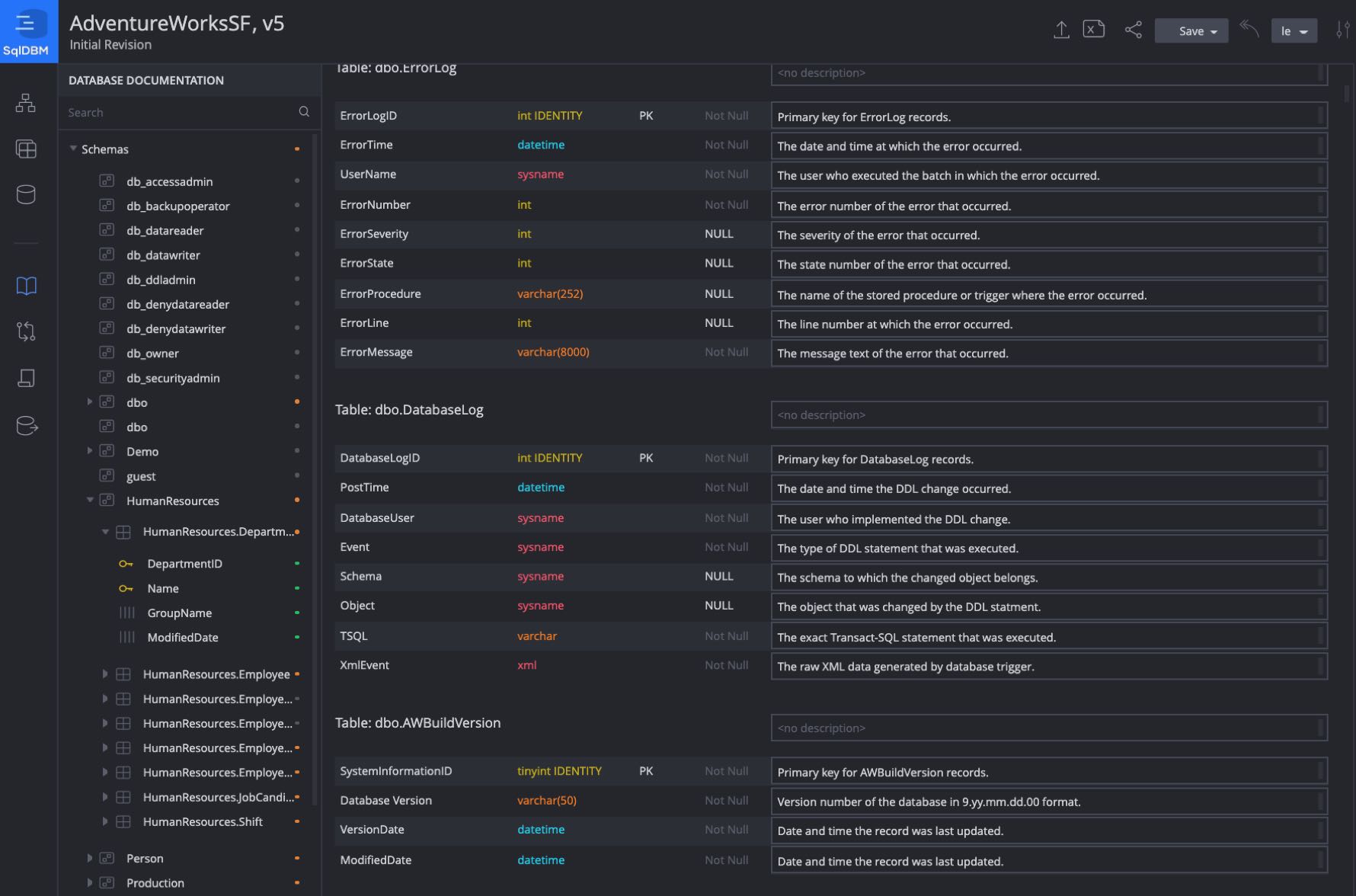 Share knowledge using DB documentation
Do you already have an existing database but no ER diagram or physical model? With SqlDBM, this is no problem! Use the reverse engineering feature to import an existing database into SqlDBM. No database credentials are required for this.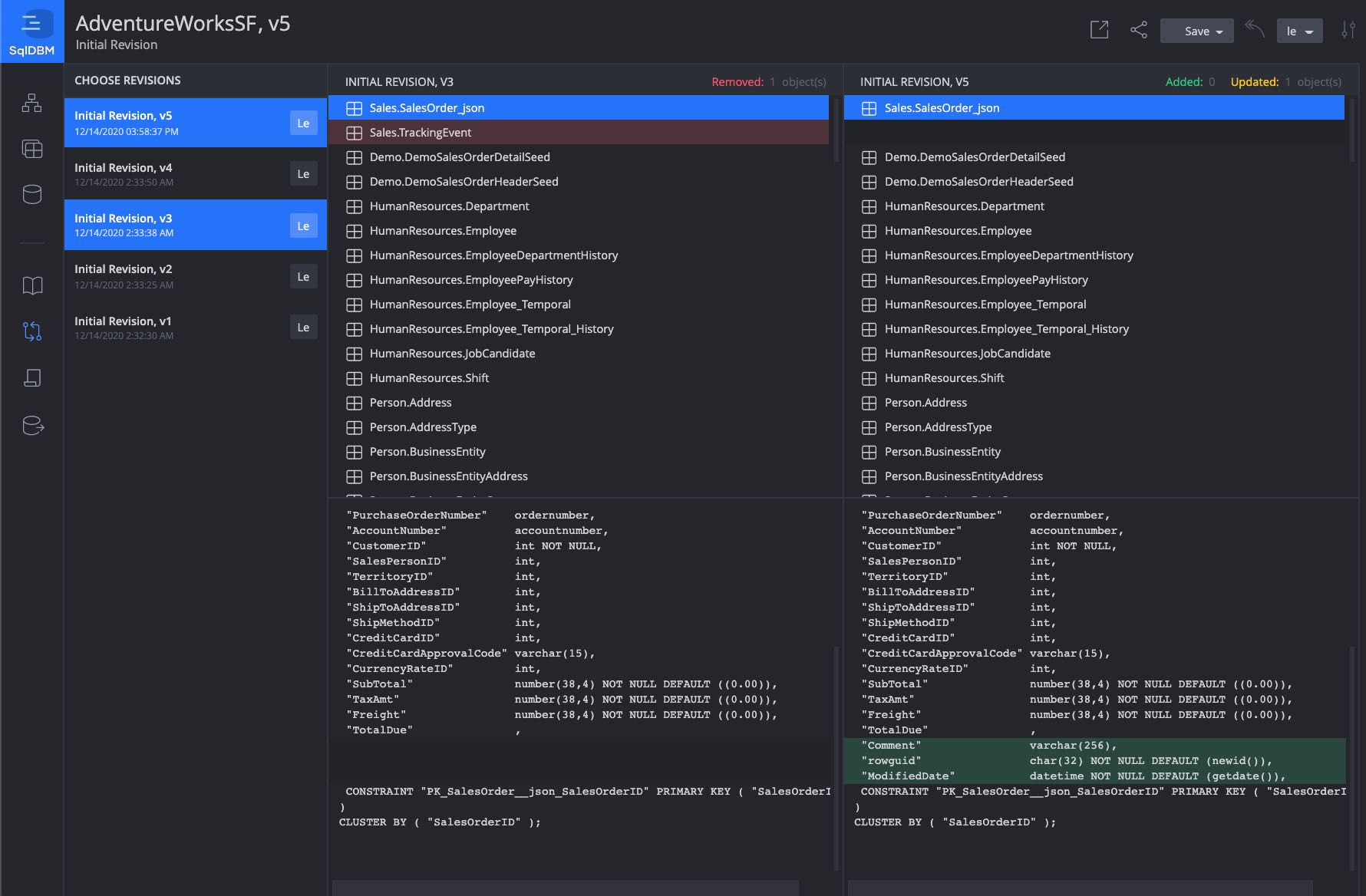 Control revisions and compare changes
Identify differences between your SqlDBM revisions within seconds. Eliminate mistakes migrating DB/DW changes from dev, to QA, to prod. Compare tables and DDL scripts.
Trusted
around the World
300,000+
users and still growing